Concerned about WordPress backups and restore services in case of failure?
If not, maybe you should be!  WordPress backups and restore tests are crucial!
Everyone wants their party or event to go as planned, but not everyone has a backup plan. Using WordPress backups and restore procedures allow you to still have a rip-roaring good time when something goes wrong, like an uninvited guest showing up (hacker or malware).  You don't want your guests to be disappointed or worse, your boss very unhappy because you didn't have a current WordPress backup.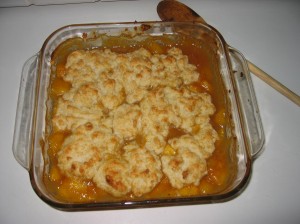 Regular computer backups are an important part of a WordPress website, in addition to, computer life in general. If your business depends on your Web presence, you need on automated backup solution.
Your backup needs or levels are driven by how critical your business website is to your customers. Whether backups are performed weekly or nightly, the bottom line is to make sure that website backups are performed. In our WordPress environment, not only do we test backups (called restored backups,) but we also restore the backup copies to allow for a development environment so you can see changes before they are public.  These copies or backups ensure 1) a verifiable working backup copy, and 2) a way to experiment with different types of changes to your website's look and feel, and functionality, including plug-ins.
One web hosting provider, WP Engine in Austin, goes beyond most hosting services and performs WordPress backups for you as part of your Web hosting package.  However, you still need to make sure you have a copy of your files, and ideally make sure that it restores on your local computer. We all know accidents can happen and you don't want soufflé all over your shoes in the kitchen!
Whether you are using software such as Backup Buddy, Vaultpress, a free/donate backup plug-in like BackWPup, or running a manual copy of your WordPress contents with a MySQL backup, make sure you test the backup and test the restore process too.  There's nothing worse than having a mission critical service fail or if your backup ends up with missing files. If you are an IT professional, you know what I mean.  In addition, by checking your backups, you'll gain the confidence of your client or boss when you do succeed should something go wrong.
Lastly, as I mentioned, you need to ensure your backup by testing the restore of that backup. If you're a computer professional, backups are a given and if you are cooking with WordPress or getting ready for the party, that's a must. That's the fun part, taste testing a creme brulee or peach cobbler. Let us know your favorite desserts or, okay, your backup routine in the comments below. Have WordPress backups and restore issues?  Let us know the comments below too.  Until next time, have fun with your website and let us know if we can help!
– In the kitchen with WP_Dave