Do you find social media terms confusing?  What is a tweet anyway?  Each network seems to have its own language, but these social media terms mean the same thing in each category on these four top networks.
#1 What is the content you broadcast on Google Plus, Facebook, Twitter & LinkedIn?

On Google Plus it is called a "Post"
On Facebook people call it a "Status Update"
On Twitter you "Tweet" a post
LinkedIn calls it an "Update"
#2 What is the term for approving or recognizing this content?
On Google Plus you hit the +1 button
On Facebook you "Like" posts
On Twitter it's called a "Favorite" with a star icon
LinkedIn calls it a "Like"
Google Plus Example of Plus One (+1) Button: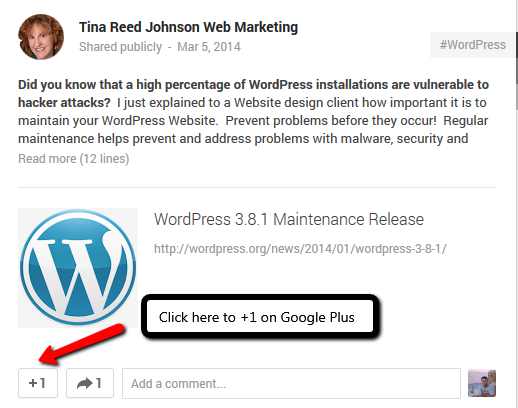 #3 What do you call it when you share content?

On Google Plus it is called a "Reshare"
On Facebook we call it a "Share"
On Twitter it's a "Retweet"
LinkedIn calls it a "Share"
Facebook Example of Share: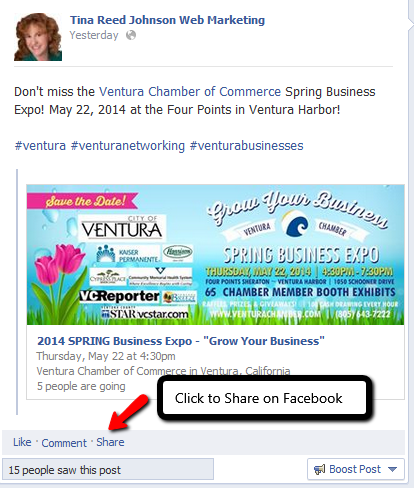 #4 Connections on social media are called many different things!
Google Plus Circles
Facebook Friends
Twitter Followers
LinkedIn Connections
LinkedIn Example of Connections: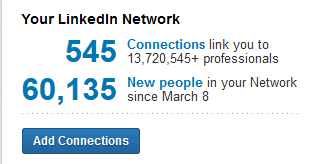 This guide is to help you understand basic social media terms on four top social media networks.  If you were looking for an expansive list of terms then you will want to see the sites below.
More help:
Although slightly out of date, this is still a good resource to learn more terms.  The Ultimate Glossary 120 Social Media Marketing Terms Explained by Hubspot
Another helpful list of terms with definitions:  Social Media Glossary, The Top 100 words & phrases in the social media dictionary by Socialbrite
General info on Google Plus and LinkedIn
Another Small Business Internet Marketing Blog by Tina Reed Johnson