More Facebook Tricks
How to Change Your Facebook Page URL
This is part of an ongoing series about Facebook to help small business with their Internet marketing.  These Facebook tricks are often overlooked, but they can simply help your marketing effort! They are easy and quick to implement, but you do have to pay attention to detail.
Facebook Tricks #4 Change Your Facebook URL (Vanity URL)
Have you ever tried to tell someone your Facebook page URL, but couldn't because of the long address?  Or maybe you can't even find it by typing in the name!  Perplexing isn't it?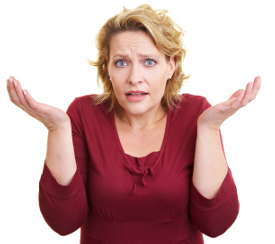 Well, why have this?
www.facebook.com/#!/pages/Your-small-business-name/692469293458812
When you can change it to this?
www.facebook.com/yoursmallbusinessname
To change your Facebook page URL follow these steps:
WARNING:  You may be able to change your Facebook page URL only once–so do so carefully.  However, if you make a typo or misrepresentation
Facebook may allow a correction after you go through a rigorous process.
Log in as normal to your personal profile.
Go to your Facebook page by clicking the down arrow in the top right corner by "Home."
Click on the correct page under "Use Facebook as: " in the dropdown list.
Go to Edit Page, Update Info in the Admin Panel at the top of the page.  It should look like this:

Click on the Change username link under "Username:".  It looks like this:

Click on "Continue as Your Name."  It looks like this:

See below for the field in which to change your username.   Don't confuse username with Page Name.  Username will be in the Facebook page address.  The page name appears in text under your timeline cover.
I suggest not using symbols, hyphens, periods, or anything else that people would not naturally type in to find your page.  Try experimenting with the search box at the top of the Facebook screen by typing in different names and combinations before you change your Facebook URL.  Check how easy or difficult it is to find a page you are looking for, and learn from that experience.
Be sure not to infringe on any copyrights by using brand names or common words that Facebook does not allow, like "chocolate."  See https://www.facebook.com/help/?page=121356947946473 to learn more about Facebook usernames.
After you type in your new name, hit Check Availability.  If your name is already taken, then be sure to try again with another variation.  If there are many other pages with a similar name, you may want to rethink your branding strategy and/or brainstorm other ideas.

If you have already changed your Facebook page name or it is not available, you will receive a message like the one above.
Imagine your success!  Now you can easily advertise your Facebook page URL in print and online!  It will definitely appear more professional in search engines as well encouraging more click throughs.  ; )
When we first started out in social media, we had a lot of questions and there weren't many how-to resources.  Please let us know how these Facebook tricks work for you in comments below!  P.S.  You can change the name of your Facebook profile URL also, but that is another story.  Stay tuned for more.

Another Small Business Internet Marketing Blog by Tina Reed Johnson