"Somebody, throw me a life ring!"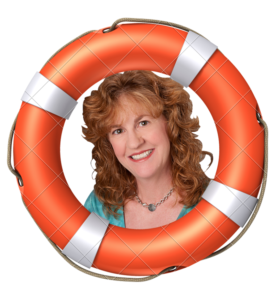 Many of you have started social media marketing for your business, and then given up on it.  Am I right?  The truth is, it takes time to come up with a strategy, content and learning when (and how) to post to your page.  But that doesn't mean that it has to be overwhelming or complicated.
Don't feel that you are stranded on a desert island.
Tina Louise is here for you–yes, that really is my middle name!
MY LIFE-SAVING SOCIAL MEDIA TIPS:
1.  Target your Audience
Be where your customers are.  Each social media network has different demographics.  Focus on the ones that are the most important for your business.

Google Plus
Middle-aged, predominantly male, nearly 60% engineers and developers, marketers, big brands
Tip:  Google Plus is crucial for search–everything Google is connected! 

Facebook
More evenly distributed by age and income, slightly more women, nearly 3/4 college educated, friends, family, community

Twitter
Younger, slightly more men, nearly 1/3 college educated, more evenly distributed by income, African American population, less wealthy than Facebook & LinkedIn, entrepreneurs, news media

LinkedIn
Increased younger and older populations (under 29 and over 50), nearly even distribution of women and men, more educated with higher income, decision makers, business people

Instagram
Younger (over 1/2 under 30), more women, more evenly distributed by education and income, over 1/3 Black and over 1/3 Hispanic populations, designers, photographers, artists, celebrities

Pinterest
Predominantly younger white women with higher income, college educated, designers, cooks, fashionistas, travelers
2. Know your Audience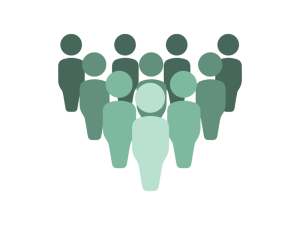 The trick is figuring out who your social media audience is and learning what they want.  If it's coupons, tips or news, you will know based on response.  You will have to do a little research and experiment to find this out.
Check the profiles of your fans to see their interests
Post different types of content at different times
For instance, if you have many customers that are stay-at-home moms, try posting after the kids are dropped off at school.  That way, your post will have a better chance of being seen.  If you post before, your content may get lost further down in users' streams.
Tip:  See the Facebook Insights tab at the top of your page, and Posts under that to see the days and times that your fans are online.  Post at the most popular days and times!  (This data is not available on all networks.)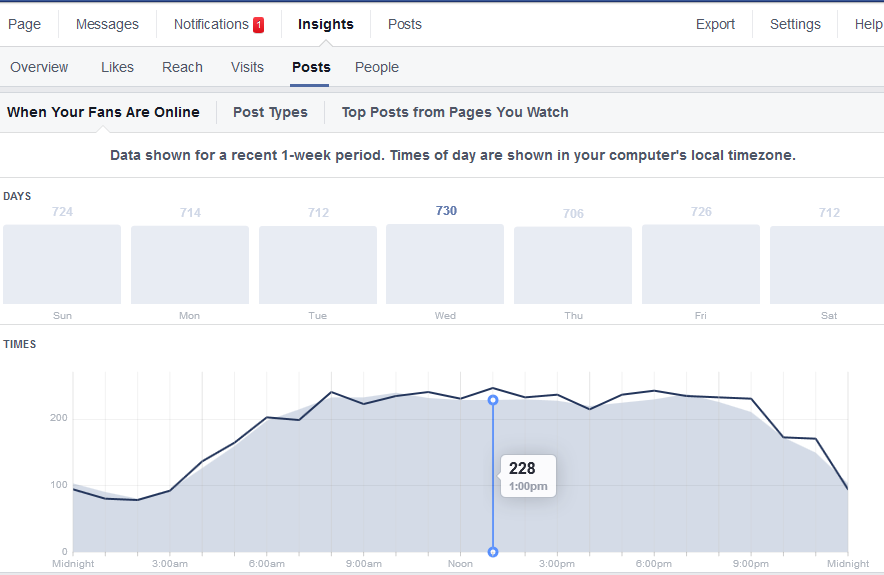 3.  Be Consistent
Posting quality content consistently goes a long way towards social media marketing.  When people get in the habit of following and reading content, you build your audience.  By not posting (or not posting as frequently), you break that habit and likely will lose them.  It can be very difficult to get them back.
Life gets in the way sometimes, so figure out what works for you.  Try an online tool to help with scheduling.  That way, you can plan in advance for vacations, holidays, promotions, etc.  Our tool of choice is hootsuite.com to post to multiple networks at once.  (It also has an option to send at the most popular time for your audience on each network.)
Remember to share others' posts!  No one expects you to come up with all-original content.  Take advantage of others in your industry and their knowledge and creativity.  By sharing properly, you are giving a compliment!
Tip:    Develop a content plan with certain themes on particular days. For example, you can take advantage of popular hash tags such as #throwbackthursday or #tbt and post old photos of your business or whatever your fans like.
Let's meet up again!  Don't forget to sign up to get an occasional email from us.
Here are some quality articles with more social media tips and great info.
More Help!
Knowing your Social Media Audience
5 Essential Steps to Success in Social Media Marketing
Demographics of Key Social Media Networking Platforms
Another Small Business Internet Marketing Blog by Tina Reed Johnson