Web Design Tips to Consider when Redesigning or Developing your Website
Are you compatible or do you need a new Web design?  Here are some quick, but heart-felt points on Web design if your Website is wearing an old suit.  Cause we want you to love your site–not cheat on it! Come on, give your Website some love!

Old  Code – Out-of-date Websites can be incompatible with current software. Don't be a cheap date.  Spend more on a new Web design to include your social media, map, phone links, etc.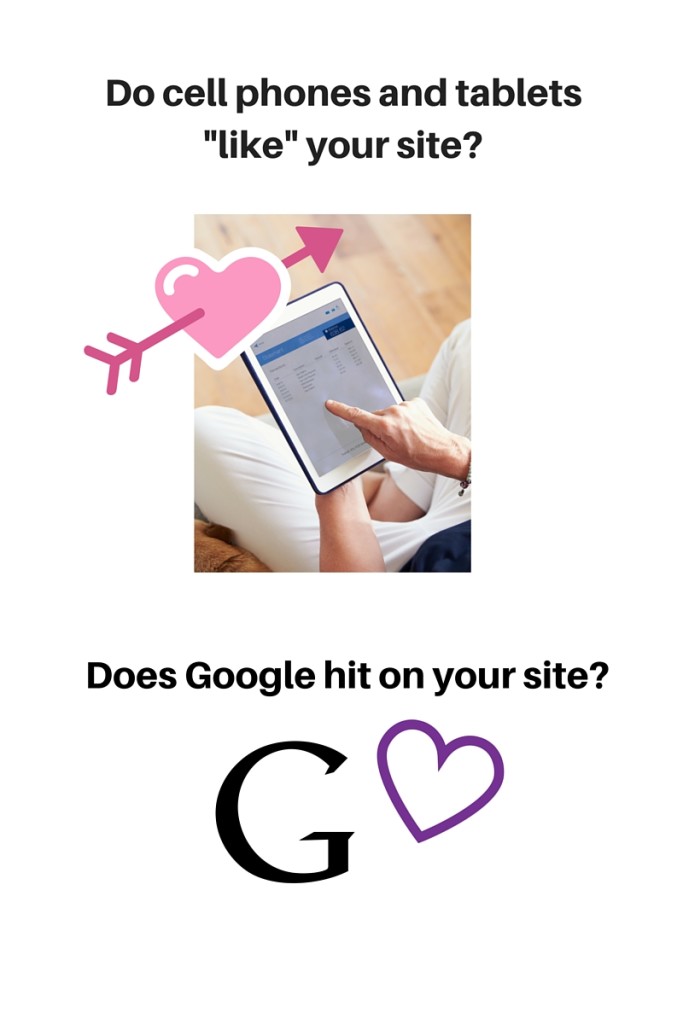 Mobile Design – Is your site responsive (readable) on cell phones and tablets?  Make sure you can hook-up with users.  The number of mobile users has increased exponentially, and they need access.

Social Media Engagement – Flirting with clients on social is a great way to extend your Website marketing and create deeper relationships. It's also a great way to get fresh content on your site (see #1 above).

Website Statistics – Google Analytics is a great (and free) way to get stats on Website users, and as a tool to improve your Website design.  Make sure this is on your new site!

SEO Web Marketing – Sometimes the fast wins out over the slow-loading Website.  Don't miss hook-ups with users and search engines because of  lost traffic and bad Web design. Dump the old code so you don't turn off search!  Psssttt..  Are keywords calling people to your site?

Website Security – Don't let hackers access your site!  Maintaining Websites help ensure no security breaches.  Yes, it can happen–even to you!

Hosting – Hosting companies come and go.  Don't get stuck waiting in a coffee shop for a good one to come along.  Get control over your own Website and domain name so you can call the shots.  The health of your site depends on it.
Not sure what to do?  Call us for help!  We do phone consultations.  (805) 765-1501
More Help!
6 Website Design Trends for 2016
Google Analytics
SEO Web Marketing — How to design a Search Friendly Website
Another Small Business Internet Marketing Blog by Tina Reed Johnson