Web Content & Navigation Essentials
There are many factors that go into the development of a successful Web site such as content and good design for users and search engines.  This blog includes a few of the most important items, because you want to make a good first impression and encourage repeat visits.   You may only have one chance, so make it count!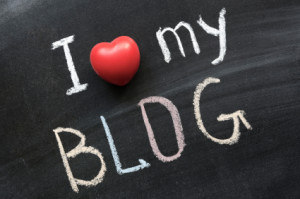 1.  WEB CONTENT, CONTENT, CONTENT!
Publishing fresh Web content is the best way to get search engines to notice your site.  Web content is also the #1 thing that attracts site visitors.  It is a common mistake to write up a few pages of text and post a few images when your site is first designed, never to update the content or add anything new.
Search engines and users seek new information and Web content on a continuous basis.  Blogs are an easy and convenient way to add new Web content.  With WordPress web design and a self-hosted blog, such as this Web site, you are set to create and publish content easily.
What kind of content should I have on my site?  Act as though you are the expert in your field.  Write and add content that people in your niche are interested in.  Keep the content relevant to the purpose of your site.   The more narrow the niche, the more focused the content should be.
2.  WEBSITE NAVIGATION
Can people and search engines find the Web content they are looking for on your site?  If not, there may be a problem with the way your site navigation is set up.  It is sometimes helpful to get others' opinions on your Web site in order to improve it.  You don't have to hold a focus group, just ask two or three savvy friends to act as potential customers, and check out your site to give you some meaningful feedback.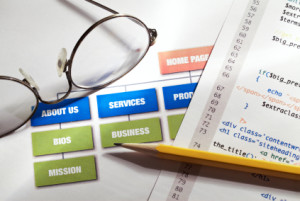 Is the navigation, or the way users get around your site, easy to use?   It is always a good idea to add multiple ways for users to navigate through a site.  For example, you will have a main navigation, usually in the form of a horizontal menu across the top, or a vertical menu down the side, but do you also have text links and graphics to sections and pages of your site?
Make sure the main site sections are prominent and easy to find, so that people do not have to dig for information.  Additional ways to find pages is through an archive with older content, a search box, and site map with all page links.  You also want to ensure that users can always find their way back to your home page.  Be sure to add a home page link to your main navigation.
Read on to Part II of Top 3 Factors of Successful Websites ~ SEO Web Design!  Thanks for reading, and be sure to subscribe to our monthly email newsletter to keep up on our blogs.  ; )
Another Small Business Internet Marketing Blog by Tina Reed Johnson