SEO Web Design
We talked about Web content and site navigation in Part I of Top 3 Factors of Successful Websites.  Now we will talk about making your site available to the search engines!
In the "old days" of the Web, the technical aspects of seo Web design may have been more challenging. However, with the invention of blogs and software like WordPress, there can be fewer problems with small business Web sites being crawled and indexed by search engine robots.  You no longer have to know how to code a Web site, and there are fewer structural problems with sites when using a platform such as WordPress.  Having said that, you will want to keep in mind the following.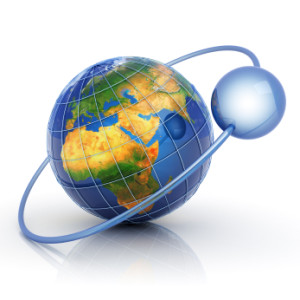 3.  SEARCH ENGINE OPTIMIZATION (SEO)
Simply adding keywords to your site will not necessarily create good search engine listings.  Previously, people simply stuck keywords into keyword and description meta tags, alt tags and other places within Web pages.  However, seo has changed over the years, and will continue to change as top search engines refine their methods.
Refer back to the section WEB CONTENT in Part I.  When you add a new blog or Web page, you are saying, "Hey Google, look at me!  I'm a worthy site because I am creating awesome new web content for visitors!"  This is a major part of good seo web design, and will help your site become indexed so that more people can find it.
Of course, you want to ensure that you address the seo essentials for proper "identification" of your site topic to search engines.  That is what you are doing by creating good seo design with quality content, that is relevant to your site topic.  You should also use variations of your keywords within text in order to make your content sound natural, and not repetitive.
Using search engine tricks and link building to sites with little traffic or low-quality content will only create problems with your SEO.  Jill Whalen wrote an enlightening article called 18 SEO Killers on current search engine optimization methods.
Here is something that is not on Jill's list (although she does mention it elsewhere).  A sure killer of SEO is forgetting to review search engine settings.  For example, on WordPress you may need to uncheck a little box that says something like "Discourage search engines from indexing this site." I've reviewed Web sites where this box was unknowingly checked, and the site owner couldn't understand why search engines weren't indexing their site!

Please let us know what questions you have about effective Web design and SEO.  We know that it can be quite confusing and a challenge, especially if you are new at this ; ).  We wish you the best with your site in 2013!  Cheers.
Click here to sign up for our monthly email newsletter and receive our most recent blog!
Another Small Business Internet Marketing Blog by Tina Reed Johnson