Getting Started with Facebook Ads
So…your Facebook organic posts aren't "working."  It's no secret that social media managers turn to Facebook advertising to get more reach.  Facebook has become a pay-to-play platform, after years of successfully offering pages free of advertising.
Ads are one solution to get your products and services in front of users. They can be an effective way to improve engagement, and turn fans into customers if done well.  Facebook ad rates are still reasonable overall, and advertising can beat hours of work to ensure your content is seen.
Tip:  Research first to find out if Facebook is right for your industry, product or service.  Social media is not one-size-fits-all!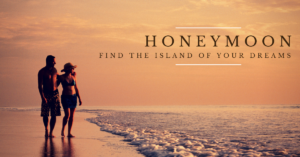 Facebook offers a great advertising opportunity because of the ability to target users.  Targeting is based on options you choose, including demographics, interests, behaviors and geographic areas.
For example, you can specify women aged 25-35 in California, with an interest in destination weddings and honeymoons; stay at home DIY, dog-owner dads; or Spanish-speaking, foodie, business travelers in the U.S.  You can also narrow down your focus to people that are traveling or live in certain areas.
However, in order to take advantage of targeting, you must know your audience or customers.  You probably already have an idea of the demographics of your best customers.  Put that information to use by specifying who is to see your ads.
Facebook Ads Manager, and other ad software, helps determine what demographics, interests and other factors are driving the best ad response.  Then you can make adjustments based on results.  This helps save time and money, and helps focus on the best audience for your Facebook page.
Get started here:  https://www.facebook.com/business
Things no one tells you before you start Facebook advertising
Do you have an active page, with regular, quality posts?  Are you following a content strategy?  Consistent, timely content that is of interest will help you stay in touch with new fans, and help encourage engagement.
Your Website should also be in good shape, so that you won't chase away prospective customers once they link to your site.  Helpful content relevant to user's needs, up-to-date contact information, and working links are crucial to bringing in online leads.
What results do you want from your ad efforts?  Setting your expectations up front will help determine if advertising is working for you, and help you make changes to drive results.
You will need a plan.  What is the reason you want to bring users to your Web or Facebook page?  Do you want them to purchase something, sign up for a newsletter, or something else?  Maybe your ads are to create awareness of your brand, or get event RSVPs.  Include calls to action to tell users what you want them to do, try to lead them through the process and give enough information so they can make an informed decision.
There are many advertising options from which to choose, and you will have to figure that out before you create your ad campaign.  You will also want to plan ways to keep in touch with people that have responded to your ads.  Email marketing is a great way to do that, but you will need to collect those email addresses!
Hope this information is helpful and food for thought.  Need assistance?  We are only a call away.
More Help!
Facebook Blueprint – Marketing Courses
How to set up an Effective Facebook Ad Campaign
6 Ways I use Facebook Ad Targeting
How to Maximize your Facebook Reach by Social Media Examiner