Tina Reed Johnson, Web Marketing Consultant & Social Media Manager, Ventura, CA
Sooo, you need help with Internet marketing, and are looking for just the right company for the job.  There are 100′s of new, small business internet marketing companies and Web designers that claim they have "SEO experience."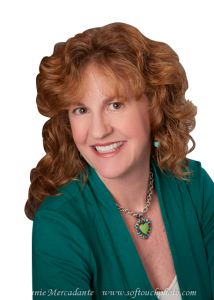 These are the top 3 reasons why you should consider us:
We started in Internet / Web marketing in 1997 and have a broad background in the field.
We understand both search marketing and effective Web design for users.
Our prices are reasonable, and we work with small companies to get them the most for their money.
And we return phone calls, messages & emails right away!
Company History
I discovered my passion for Web marketing while working as a temp, for a publisher in 1997. I eventually managed day-to-day operations and online advertising for 10 e-commerce Web sites. My department subsequently tripled online sales!
We started a home-based Internet marketing business in 1999. MarketNet Consulting made over $150,000 the first 2 years in operation.
We specialize in optimizing your online presence. We review your Web site and social media from a customer's perspective, and from a marketing viewpoint.  Our Web reviews tell you how to improve your site for users and search engines.  We also provide recommendations to increase conversion rates and improve user's online experience.
We have obtained many top placements for Web sites in different industries, including competitive infomercial products and travel, and for top companies like Commission Junction and Patagonia.
There are a ton of Internet marketers out there but very few that understand
how to design a Web site that will attract search engines.
Our knowledge allows us to communicate effectively with clients, Web designers, search marketers, and IT departments in user-friendly language.
We re-invigorated the business in 2011, and are personally branded as "Tina Reed Johnson."  I've personally taken training by top experts in Internet marketing and social media management.  I am a graduate of Let's Get Social training with Kate Buck, Jr.  Kate is very practical and knowledgeable, and a great mentor.
We are a big believer in the power of LinkedIn as a business networking platform.  Click here for my LinkedIn profile or search for Social Media Ventura.  You can also follow me on my LinkedIn company page,
Ask a Web marketing or social media question on my Google Plus or Facebook page.  And follow me on Twitter @tinareedjohnson. For Internet marketing videos and my musical taste see my YouTube Channel.
Personal History
I am a nature lover and have worked in environmental conservation (Save the cheetah!) and for NOAA/Channel Islands National Marine Sanctuary (Save the whales!) half of my working life.
UNICEF hired me as an intern to help educate college students about women and children's rights, survival and development.  Education is one of my priorities, not only for myself but for families and small business owners.
Family is the  #1 priority.  My husband and I work together, and have a daughter who is very bright and social.  We live a mile from the beach in Southern Cal, and sometimes we can smell the ocean air from our home.  I love being a web marketing and social media consultant in Ventura!
Above all, I believe in treating people fairly and honestly.  I always try to be straight forward with customers and will let you know how you are doing online, while only providing services you need.  Personal service and reliability are the cornerstone of my business.
I am an active member of the Ventura Chamber of Commerce and am on their marketing committee.  I also support the Green Task Force which helps local businesses to work sustainably and promote green business practices in Ventura.
Our ideal customer is one that:
needs to increase their conversion rate (more subscribers, sales)
is flexible & open to new marketing ideas
understands the importance of Web marketing
wants to connect with potential customers through social media
needs more online traffic
is looking for an honest Web marketer
Let's see how I can help you online! Call 805-765-1501 and talk to me directly!
Tina Reed Johnson, Web Marketing Consultant & Social Media Manager