Unsure about where to start with Internet marketing?  Tina Reed Johnson helps you determine what is best for your business.  We've worked with start-ups to larger companies, on all levels from strategic consultations and implementation of online marketing plans, to branding and establishing your online presence.
We review Websites and social media and consult with you
to achieve better visibility and engagement
Our services are flexible and catered to your business: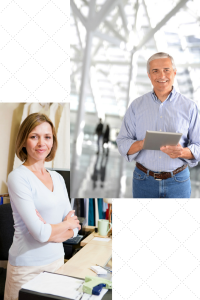 Website/Blog Development or Redesign
A Website should be the foundation of all of your Internet marketing, with all of the crucial information about your business.
Do you have fresh and updated Website content?  It's mandatory for users and search engines.
Is information easy to find?  If not, users will just move on to the next Website.
Are details missing that can make or break your Website?  Don't just have a form on your contact page!
Is social media integrated into your site?  Websites and pages should be networked for increased traffic!
Social Media (One Size Does Not Fit All!)
A social media strategy is really important.  If you don't have a plan your success will be limited!
Did you know that the demographics for each social media site differ?  Social media networks should be chosen based on your target audience.

What kind of content are you posting?  Share information that will keep your followers coming back for more. 

Are you aware of the 80/20 rule? Don't annoy followers with irrelevant information or too many promotions.

Are you using the proper social format for your business?  Know the difference between a personal profile, page and group.
Your current customers are your best source of business, and email is still a crucial way to be in touch and build a potential customer list.  Your email goes straight to a subscriber's in-box, will drive them back to your Website, and remind them of your goods/services.
Do you have permission to send email marketing to each person on your list?  If not, you could get accused of spamming and damage your online reputation.  Not only that, but your email and/or domain name can be put in jeopardy.
Is it easy to unsubscribe?  There is nothing worse than not being able to get off a list easily!  Don't make people angry, make sure you are following standard email practices.
All of these pieces (and more) should be integrated into a solid branding campaign, with calls to action.  If you are not receiving benefits from your Internet marketing then you need to call us for a consultation.  This can be in person, online or over the phone.
Try us out! We have been working online professionally since 1997.  See if our guidance helps you feel more comfortable about making the changes needed to improve your business online.
If you are still unconvinced that you even need a Website or social media read this:
Why You Need Internet Marketing
Read our About Page to learn more about how we can help with your small business Internet marketing!
Give us a call at 1-805-765-1501 Pacific Standard Time to chat about how we can help your organization with Internet marketing.
We look forward to working with you!

Tina Reed Johnson, Web Marketing & Social Media Manager
Small Business Internet Marketing
Connect with us!  Google Plus Tina Reed Johnson      Facebook Tina Reed Johnson